Preview

Tailwindcss HTML

in
ChatGPT
Make your frontend development easier, faster, and more enjoyable!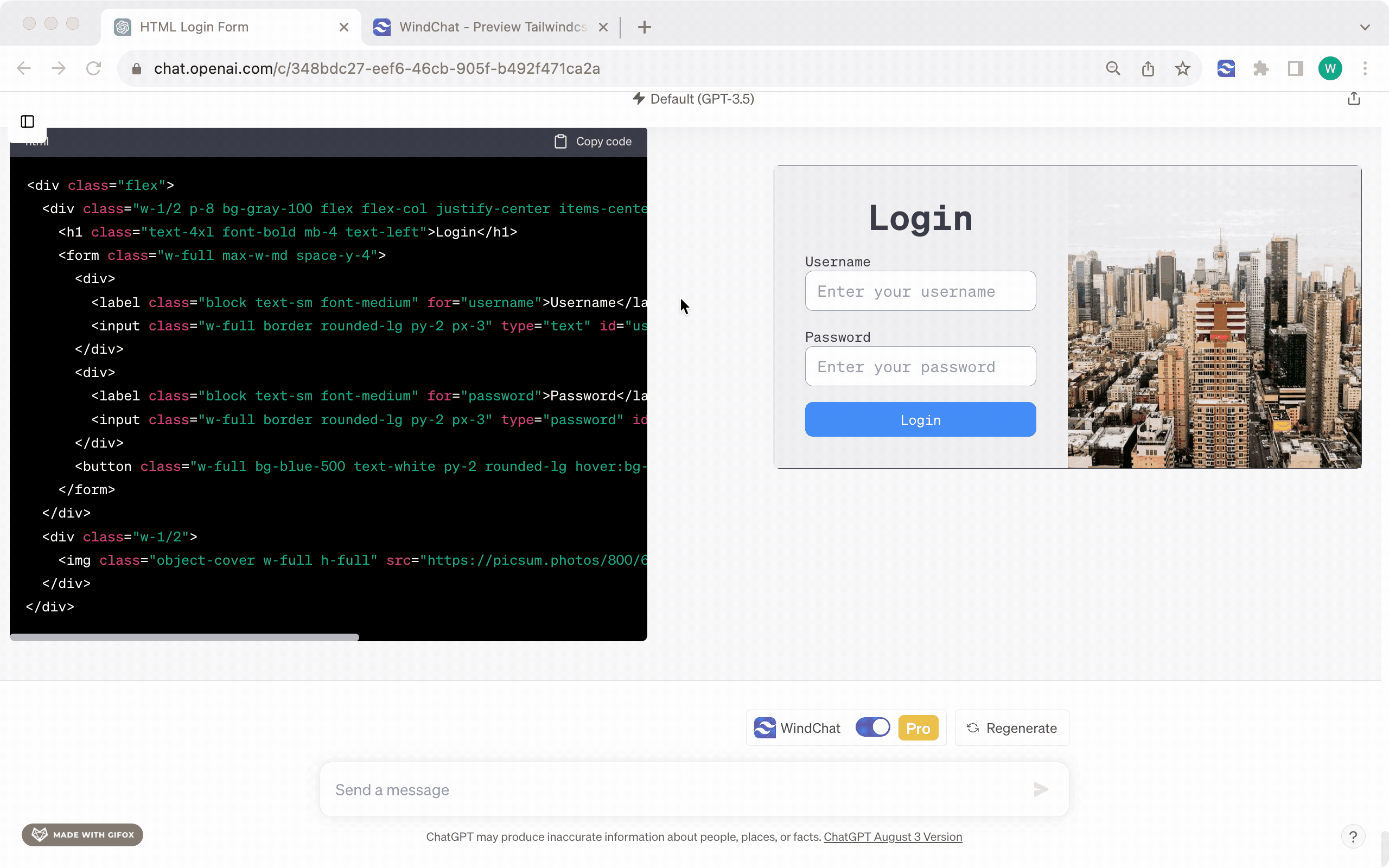 ---
Recommand Prompt
I want you act as a tailwindcssui html programming helper, use img tag and picsum.photos src if you need images, don't use any svg tag, don't write any code comment.

I want you to only reply with the html code inside one unique code block, and nothing else. do not write any explanations. Do not include html, head tags in html code.

I will tell you components requirements, you return html code in code block by 3 backticks.

Return ok if you understand. I will send you commands.

Write a login form with left right layout, large size title, beautiful image on the right.
---
Pricing
Basic plan users can
FREE FOREVER
use the extension to preview
latest 5 messages
. More advanced features are only available to premium users. We offer a variety of plans to fit your needs.
Plan 1
$1.99per_month
plan1_description
cta_month
payment_method
payment_method_subscription
Plan 2
$9.99per_year
plan2_description
cta_year
payment_method
payment_method_subscription
Plan 3
Most popular
$19.99lifetime
plan3_description
cta_onetime
payment_method
payment_method_onetime
---
Activate your LicenseKey
---
QA
How can I cancel my sbuscription?
Please visit
LemonSqueezy
to manage your Subscriptions and Licenses.
---
Update history
Version 1.0.6
2023-08-08: Adapt to ChatGPT UI changes.
Version 1.0.4
2023-06-04: Adapt to ChatGPT UI changes.
Version 1.0.0
2023-04-19: First version.